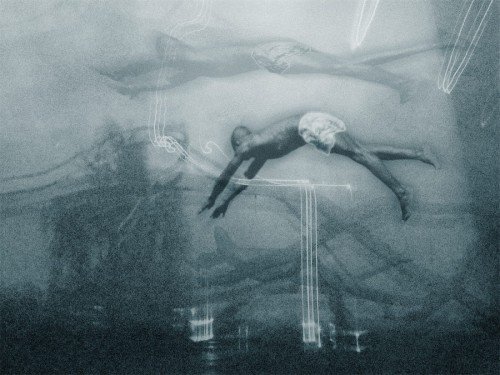 Please join award-winning photographer Vaune Trachtman as she talks about the personal and artistic influences that coalesce in NOW IS ALWAYS. Her most recent series of photogravures combine found archival negatives from her father with her own cellphone images. Not to be missed!
Trachtman is a photographer and printmaker whose work honors historic processes, but without using toxic chemicals. Formerly a master printer of silver-gelatin prints and asphaltum-based photogravures, she began to feel that her immune-system was being compromised by those processes. She now makes gravures with little more than light and water. Her images explore the evanescence of dreams and memory, resulting in "works that seem more like emanations than photographs" (Mark Feeney, Boston Globe), and a "fleeting, wondrous, sacred habitation" (Collier Brown, Od Review).
Vaune Trachtman (b, 1966 Philadelphia, PA; lives in Brattleboro, VT) is a Photolucida 2022 Critic Mass Top 50, a 2022 finalist and People's Choice Award Winner in Klompching Gallery's FRESH ANNUAL, and a semifinalist in the Print Center's 95th and 97th ANNUAL International Competitions. Her work has been exhibited widely, including recent exhibitions at Soho Photo's International Alternative Processes Competition, Klompching Gallery, and solo shows at the Griffin Museum of Photography and Vermont Center for Photography. Vaune has been shortlisted for the International Hariban Prize, and her series NOW IS ALWAYS was named a Top Portfolio by Rfotofolio and an Outstanding Work by the Denis Roussel Awards. She has received grants from the Gottlieb Foundation, Berkshire Taconic Foundation, and the Vermont Arts Council and National Endowment for the Arts. Residencies include the Tusen Takk Foundation, Vermont Studio Center, Remarque Print Workshop, and Monson Arts (upcoming). Vaune received her BA from Marlboro College and her MA from New York University and the International Center for Photography .